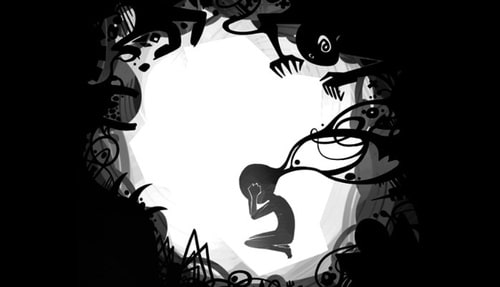 , but there is hope in Christ.
Brothers and sisters, it's no wonder this world is in a tail spin about this corona virus. I have waited to write anything about it until this time. But now is the time as we need to have patience in the Spirit as our Christ and Savior is calling out and drawing people near to Him in this time of desperation.
For this world is full of sickness and imperfection because of man's sin. Our Father has laid out what these sins are in the Old Testament and made them clear in the 10 commandments. (Exodus 20) But over time He revealed Salvation through Jesus Christ as He laid down His life on the cross. His blood was shed so that those of us who are convicted of our sins can have faith that that blood has washed our sins away.
Much of this world rejects this message and so they are afraid of death. When man is afraid of death they will make absurd rules and laws thinking they will be protected. Even mandating masks on virtually everyone who breaths. For deep down they know that there is an appointed time of death for each and everyone of us.
Our Christ declared this:
34 When He had called the people to Himself, with His disciples also, He said to them, "Whoever desires to come after Me, let him deny himself, and take up his cross, and follow Me. 35 For whoever desires to save his life will lose it, but whoever loses his life for My sake and the gospel's will save it. 36 For what will it profit a man if he gains the whole world, and loses his own soul? 37 Or what will a man give in exchange for his soul? 38 For whoever is ashamed of Me and My words in this adulterous and sinful generation, of him the Son of Man also will be ashamed when He comes in the glory of His Father with the holy angels." (Mark 8:34-38)
Folks, we are called to take up our cross to follow after Christ! We are not called to get caught up in the paranoia of this world. We are not called to the fear of this world. For to give in to these mask mandates are the fear of this world. To give in to them are revealing our preference for the ungodly laws of man. So then let us have the mind of Christ. Let us take up this calling of Christ so that we will not lose our life. Yes, good news is if we take up His calling we will find life forever more in Him who gave His life for us. How much the more do we owe Him our very lives. Take courage brethren for Christ has declared:
27 "Whatever I tell you in the dark, speak in the light; and what you hear in the ear, preach on the housetops. 28 And do not fear those who kill the body but cannot kill the soul. But rather fear Him who is able to destroy both soul and body in hell. 29 Are not two sparrows sold for a copper coin? And not one of them falls to the ground apart from your Father's will. 30 But the very hairs of your head are all numbered. 31 Do not fear therefore; you are of more value than many sparrows. 32 "Therefore whoever confesses Me before men, him I will also confess before My Father who is in heaven. 33 But whoever denies Me before men, him I will also deny before My Father who is in heaven. (Mat. 10:27-33)
Therefore let us now be about the Lord's business in this time of trial. For it is a light affliction. But the world now needs to hear the Good News of Salvation in Christ Jesus.
18 And Jesus came and spoke to them, saying, "All authority has been given to Me in heaven and on earth. 19 Go therefore and make disciples of all the nations, baptizing them in the name of the Father and of the Son and of the Holy Spirit, 20 teaching them to observe all things that I have commanded you; and lo, I am with you always, even to the end of the age." Amen. (Mat 28:18-20)